Digital Marketing Overload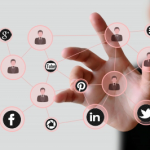 Marketing and technology conferences can be a great place to get new ideas and stay abreast of best practices. It can also be a great place to be overwhelmed and try to implement initiatives that aren't well suited to you or your organization. Digital marketing and technology are moving at a rapid pace so effective strategies are built from selectively targeting ideas that have the greatest impact to your business.
It's not uncommon for trainers, consultants, and professional coaches to have dozens of ideas on how they'd like to go to market. As digital marketing becomes more and more pervasive, most of those ideas fall into their digital marketing initiatives. In a perfect world, all of these ideas could be rolled out. However, in the real world, there is finite time and resources. Selectively implementing digital marketing strategies allows for them to be properly launched, delivered, and tracked. Trying to cover every idea spreads resources paper thin and often leads to poor implementation.
As you encounter new ideas and technology, give some critical thought to how well it will serve your business. Of course, none of us has a crystal ball to say for sure what will work. But sometimes our excitement clouds our better judgment. Let a few days pass between being introduced to an idea and taking the first steps to adopt it. In that time, discuss how you foresee adopting the idea with someone that understands your business.
As you explore the idea think through how it would affect current marketing campaigns, administrative functions, or the business as a whole. If you foresee major changes or disruptions to any of these categories then the idea should have a big pay off as it will likely require additional time, people, and/or money.
No matter which digital marketing strategy you pick, from mobile apps to local SEO, it will need a proper implementation to really get results. Rather than scrambling to try and do everything, selectively do the things that are likely to get results. This prevents you from getting turned around with starts, stops, and restarts. Furthermore, proper implementation often leads to improvement on the original idea which allows you to create best practices rather than chase them.
Image courtesy of  phanlop88 / FreeDigitalPhotos.net