Is It Time for a Redesign?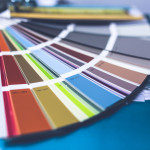 A redesign of a website or email campaign is often considered when the aesthetic of the layout has become dated or unsuitable. By all means, if you find yourself repulsed by the look of it, then it's time to make an update.  But what if you're just indifferent toward the layout?  Is it worth the time, money, and effort to do a redesign? To answer the question, analyze what problems the redesign can solve and whether there is a likely return on that investment.
The most prevalent mistake in doing a redesign is starting from scratch.  A new look doesn't need to completely remove all previous elements. This is counterintuitive because the point of a redesign is to get something updated and fresh and the assumption is that the previous layout is neither of those things.
If you are running continually improving campaigns then there should be plenty of data on what elements improve performance, which elements hurt performance, and what elements have no tangible impact on conversion.  Your redesign should incorporate all the elements that improve conversion and shun those that do not.  That becomes the design constraint and any redesign needs to fall within those boundaries.
The second overlooked aspect of a redesign is whether it presents an opportunity to improve the technical competency of your website or email.  Technology changes quickly so almost every redesign should incorporate updated technology that brings the items up to speed.  In this way the redesign has the added benefit of keeping the infrastructure current.
If you are considering a redesign of a website or an email that is performing well and has no technology shortcomings, it's often not worth the effort. If your redesign becomes a technology upgrade coupled with an evolution of your tested design elements, then it will almost always generate a tangible business impact.