Stop Checking Those Digital Marketing Reports!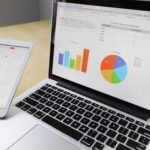 Attention to detail is a valuable asset in digital marketing campaign analysis. Obsessively reviewing those details is not.
Data-driven digital marketing is an ideal path to improving your digital marketing performance but you have to allow time for that data to illuminate trends, opportunities, and inefficiencies. If you are reviewing the same data more than once a week (monthly is appropriate for most trainers, consultants, and professional coaches) then you need to stop checking on the data so frequently.
A surplus of time and resources is rarely a problem for digital marketers.  Instead of constantly fixating on the data, invest your time and effort into other digital marketing activities.  Scaling back on how often you run reports allow for meaningful analysis and frees up time to take action on that analysis.