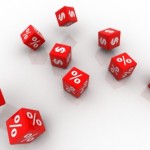 Events can be a great way to generate new business for trainers, consultants, and professional coaches.  However a common question comes up, "Should I charge for this event and if so how much?" From a marketing perspective the question can be broken down into a balancing act between difficulty of sign-up conversion vs. no shows.
Sign up conversion is how much resistance someone might have for registering for your event.  That can be based on several things but, generally speaking, a higher price will cause more conversion resistance.  If you find that you don't have as many registrations as you'd like, decreasing the cost or making the event free often will serve to boost sign ups.
No shows are the amount of people that register but then do not attend the event.  A lower cost means that registrants have less invested in the event so are more likely to miss it.  If you find that you have a lot of registrations but they are not showing up then raising the price or charging for the event should increase the commitment to attend from people that sign up.
The balancing act is finding the right fee that balances the amount of registrations vs. commitment to attend.  Testing is simple but should be done gradually.  Having one event after the next with fees bouncing between free then to a higher cost and then back to a minimal cost can serve to confuse your audience.  Rather gradually experiment with cost by trying a price point for several events and then if there is an imbalance either way correcting for it.  This will also serve to ensure that there is a trend based on price and not by other factors.
As a word of caution, teaser events where only some piece of knowledge is presented with a teaser or commercial for people to buy full training is the only time free is acceptable.  If you are offering an in depth seminar or entire training curriculum at an event then there is no question that a fee should be charged. You can test for which price point is most effective but free  or cheap is off the table.
Image courtesy of renjith krishnan / FreeDigitalPhotos.net