Understand Your Site's Content Management System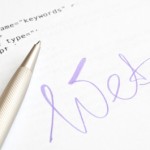 Sites built on top of content management systems have become very common. WordPress and Drupal sites seem to be the default for most trainers, consultant, and professional coaches. However, many sites that are created with a content management system fail to serve as a templating system because they don't render pages or posts appropriately.
It's not uncommon that we receive a request to fix a problem with a website that sounds like, "The page doesn't look the same as my editor window" or "I copy and paste this from another web editor so it looks right". The problem with these statements is that it defeats the very purpose of CMS systems.
If you're CMS isn't letting you reliably edit or create pages/posts, then what good is it?
There seems to be a common misconception that content management systems remove the need to understand the technical aspects of your site. While they serve as useful tools it's a good idea to understand the CMS itself to avoid problems.
CMS's are constantly evolving entities with upgrades and add ons. As the platform evolves, errors in setup become more obvious and often more daunting to overcome. Shortcuts and workarounds are often negated or overwritten leaving a mess to sort through and clean up.
This can get intimidating and quite technical but blindly using shortcuts can make for a cumulative problem when the workaround fails. Even if the hands on work is beyond your technical capabilities, make an effort to stay up to date with your technical team or resource with updates or changes and how that will affect the pages and posts you have and will create.
Image courtesy of  tiramisustudio / FreeDigitalPhotos.net