Portfolio and Testimonials
These are a sampling of work for Trainers, Consultants, and Professional Coaches. Samples include email/social media communications as well as website links. A description is supplied on what was completed but feel free to view their sites.
Examples of current and previous projects:
---

Service: Web SEO & Maintenance
AdvanceMe Associates site was a static "brochure website". There were few ways or incentives for potential clients to interact with the site. Some basic SEO techniques were applied to get the site ranked on search engines.
"eMarketing Innovation is exceptionally responsive and has a great understanding of my vision as a client.  They were able to perfectly interpret and execute ideas that I had and make them a reality on my website.  If you are looking for someone with technical and people skills…they fit the bill."
– Jonna Martin, President
---


Service: Email Marketing,Web SEO & Maintenance, Social Media Integration
Neuberger & Co. was restricted to a site template and had no online marketing strategies. A second site was set up to support marketing initiatives including event promotion, product sales, and sales leads which had to intertwine with the existing template. A comprehensive email marketing campaign was implemented that integrates with social media pages to drive traffic and generate interest in events and the company's services.
"Our website went from being a non-entity to producing leads and helping support the business.  Using email campaigns and adding new features to the website has made it a valuable tool for my business."
– Matthew Neuberger, President 
---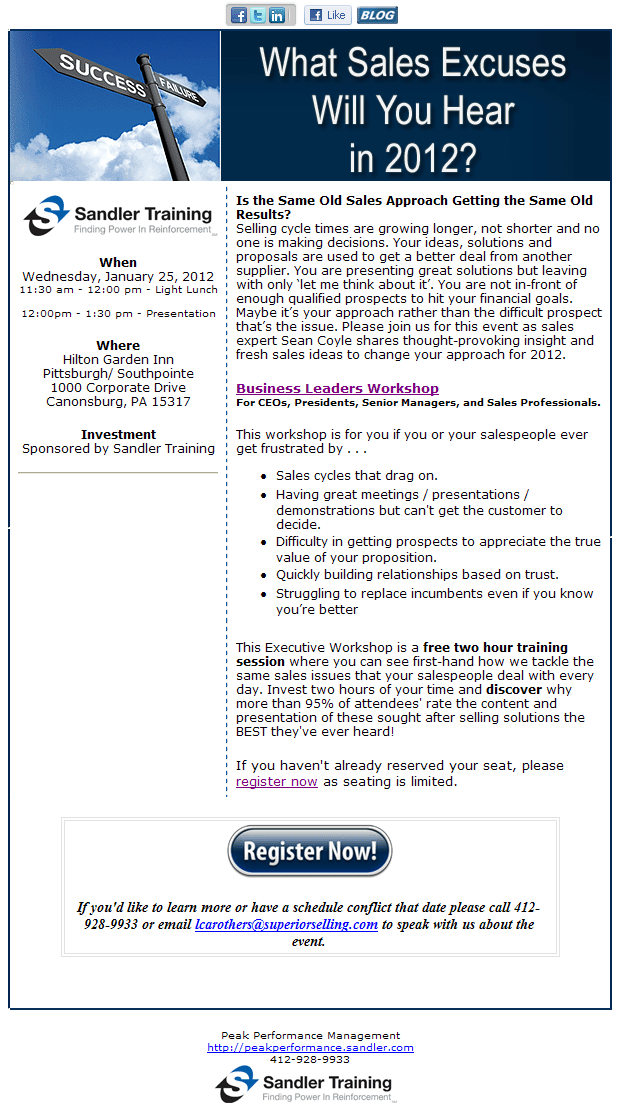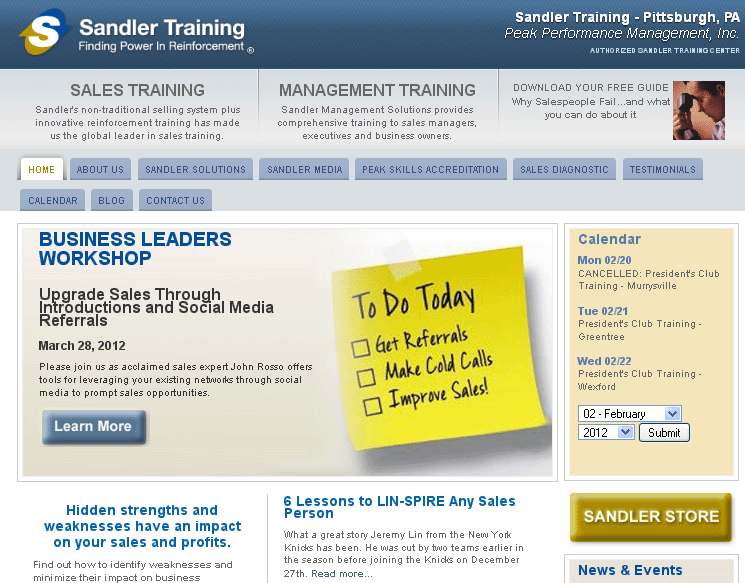 Service: Email Marketing, Web SEO & Maintenance
Sandler Training Powered By Peak Performance Management had a "brochure site". The information was dated and the site produced very little measurable effect on the company. The site was revitalized with new content, search engine optimizing techniques, a products section, as well as avenues to generate leads. A comprehensive email marketing campaign was generated for clients and potential clients to increase retention and leads. The emarketing strategies were also leveraged as a central medium to promote seminars and events.
"I knew the internet could be a valuable vehicle for my business but until we started working with eMarketing Innovation it was just a question mark in our marketing and business support strategy. We have had a lot of success using web strategies to communicate not only with our prospects, but with our client base as well."
– John Rosso, President
---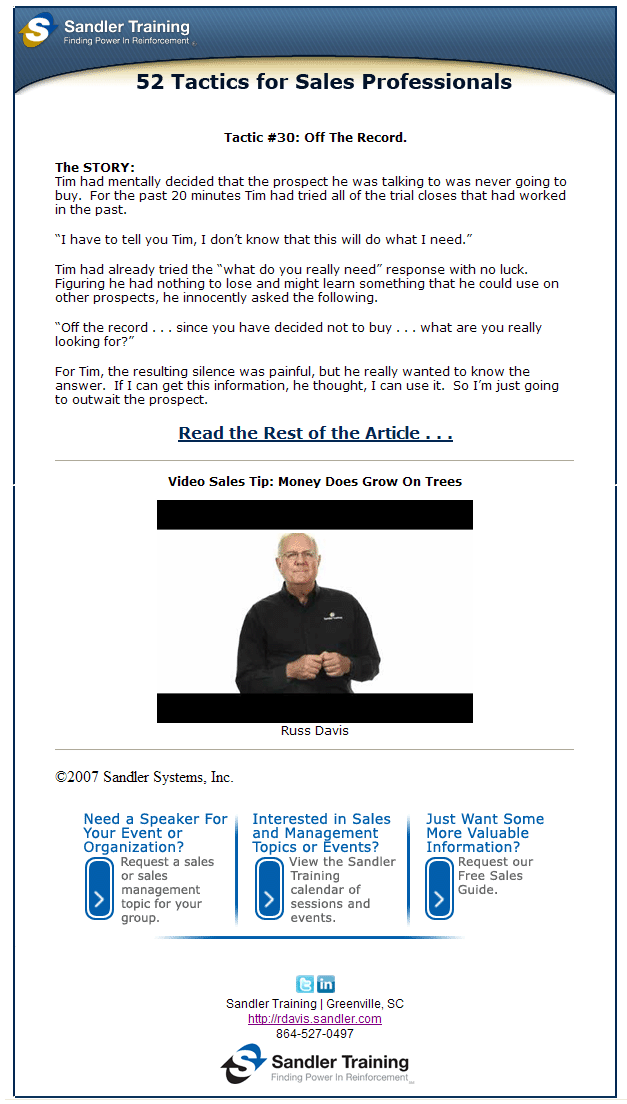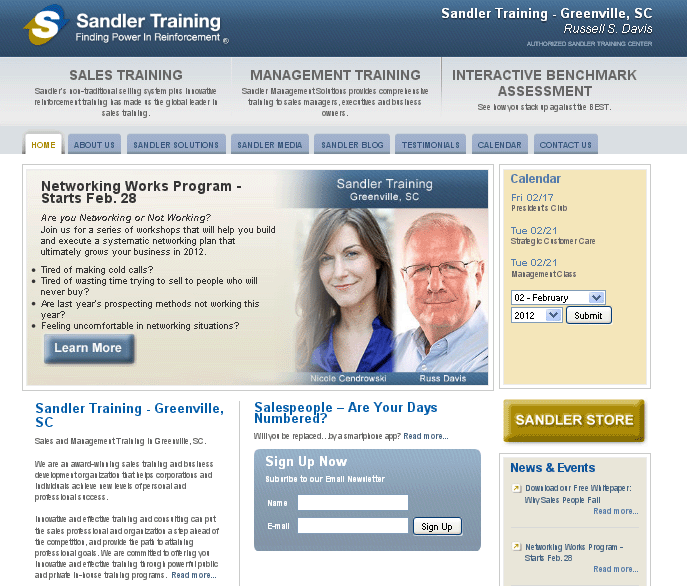 Service: Email Marketing, Web SEO & Maintenance, Social Media Integration
Sandler Training | Greenville was using a site template and needed to structure it into an easy navigation so visitors could quickly see who they are and what they do. An email campaign with social media integration was also launched so the new company could introduce itself and stay in front of clients and potential clients.
"I had neither the time nor the expertise to put together a professional and productive online marketing campaign.  eMarketing Innovation not only provided the marketing and technical know how, but takes the time to learn the business and remove as many time intensive tasks from our plate as possible.  I'll use them in all of my future internet marketing work."
– Russ Davis, President
---