Ethically Acquire Your Marketing Images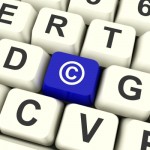 Google image search and other image tools have made it very easy to find amazing illustrations and photographs online for your marketing. However, the tools should come with a warning, most of those images are not free for the taking.
Many trainers, consultants, and professional coaches use images in correlation with blogs or social media posts. But if you don't know where the image came from, it's likely that you're violating a copyright. A good tool for checking is www.tineye.com. If you paste the URL of an image into their search function it will display stock photo sites that offer the image. If your image shows up in a stock image collection and you haven't paid for it, then it should not be used in your marketing. If you really like the photo, purchase it from the stock collection, otherwise keep looking.
There are many good stock image sites with reasonable prices but even if you have no budget for images that doesn't preclude you from attaining them appropriately. We prefer www.freedigitalphotos.net. Their license allows for free downloads of small low resolution images perfect for blogs or social media as long as their site and original creator is credited.
Be diligent about the images you use. It's the ethical thing to do and will protect you from receiving a cease and desist letter if the stock photo company discovers their property used inappropriately.
Image courtesy of Stuart Miles / FreeDigitalPhotos.net